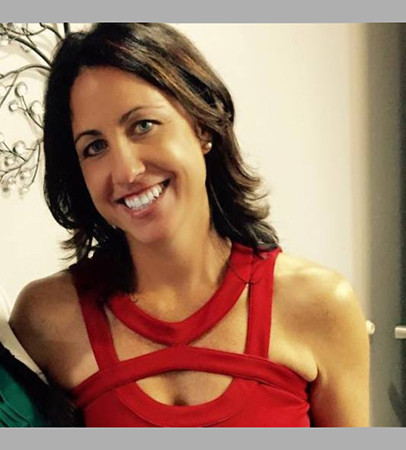 Kaleen Richards, Founder, CNM, ARNP
As a nurse midwife, Kaleen has worked hard to be able to offer families all birth options: home birth, birth center, and hospital birth. She started out as a doula and childbirth educator before getting her RN degree. She believes all women benefit from prenatal care with a midwife due to the emphasis of the Midwifery Model on education, partnership, and natural childbirth.

Kaleen has three amazing sons, two of which were born at home with a midwife. As a health care provider, she encourages natural remedies for healing and has taken courses to increase her knowledge. She does however take pride in her ability to offer medication when necessary. Kaleen believes all women deserve to make choices during their birth process and it is an honor to help offer natural childbirth options to families in our community.
Estee Zosman, LM, CPM
As one of five daughters, Estee Zosman has been surrounded by feminine energy her whole life. Through midwifery, she gets to celebrate the momentous and sacred time in a woman's life that is pregnancy, birth, and postpartum care. Estee received her midwifery degree through the Florida School of Traditional Midwifery. She strongly believes in informed decision making for the empowerment of mother and safety of baby. She values a family-centered approach where partner and children are a vital part of the birthing process. Estee embodies loving and sincere support for mothers all over the Greater Orlando area through Tree of Life Birth and Gyn. She is an amalgamation of those who have stood before and beside her and is grateful for all the mothers and babies she's been honored to serve.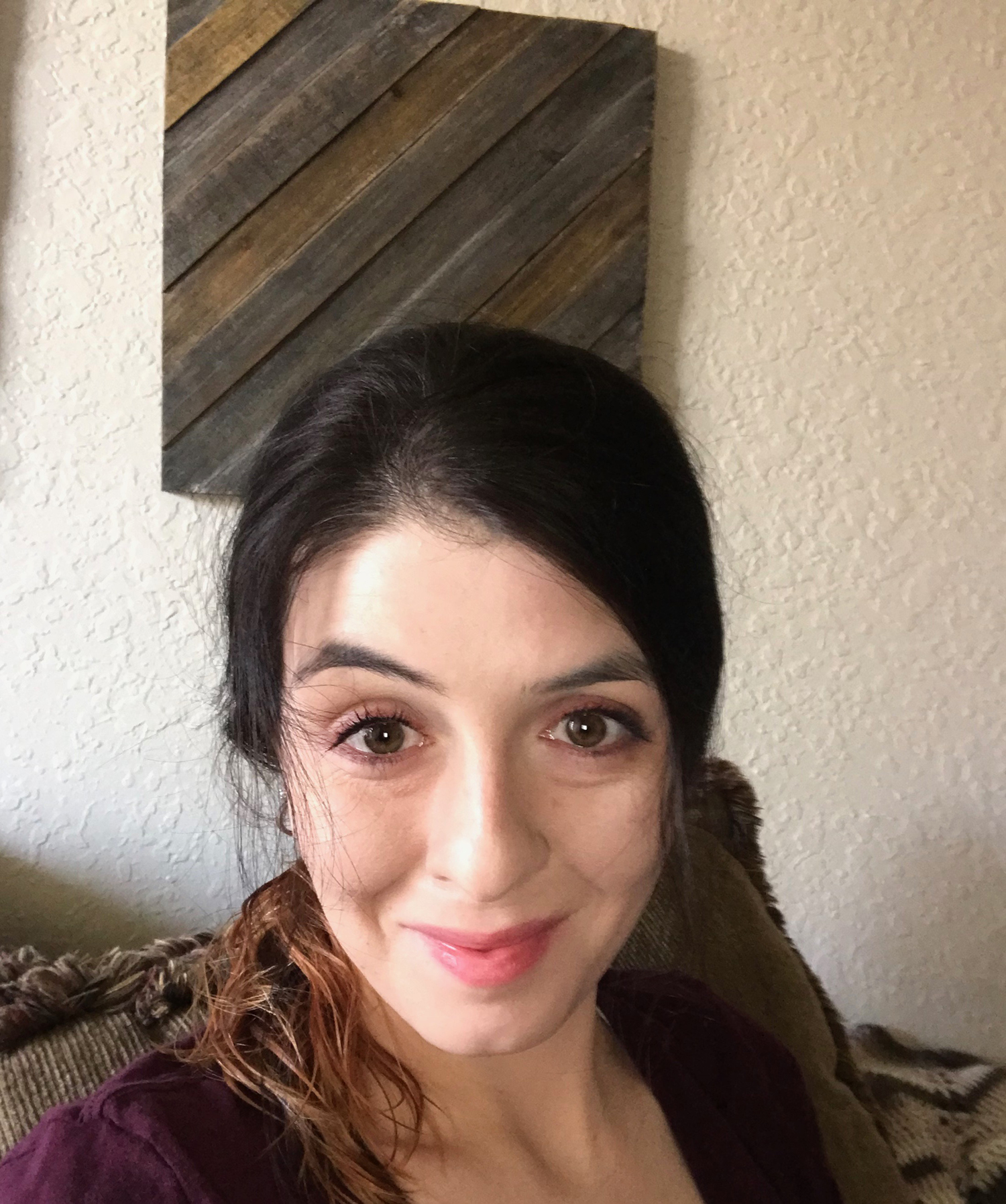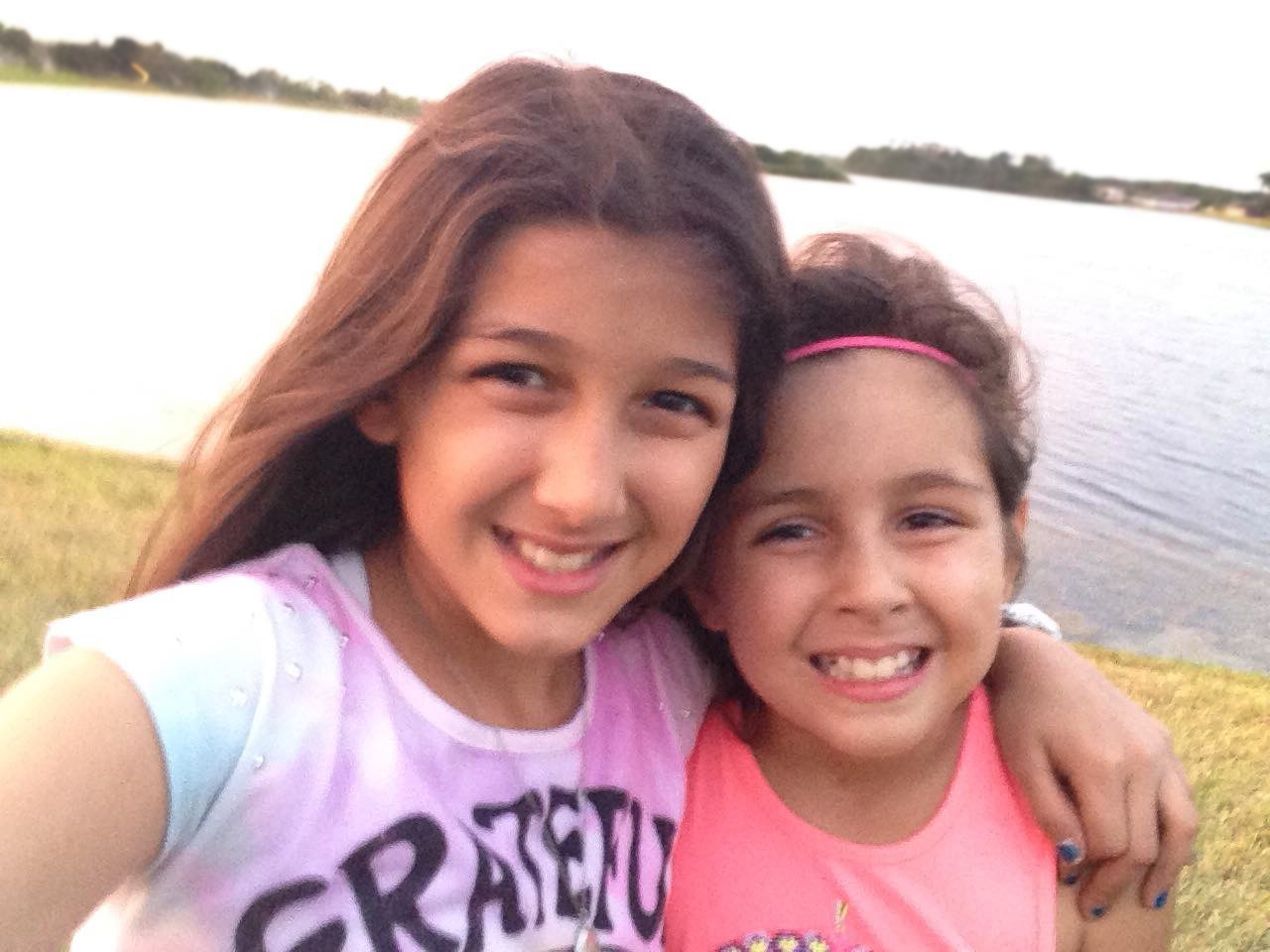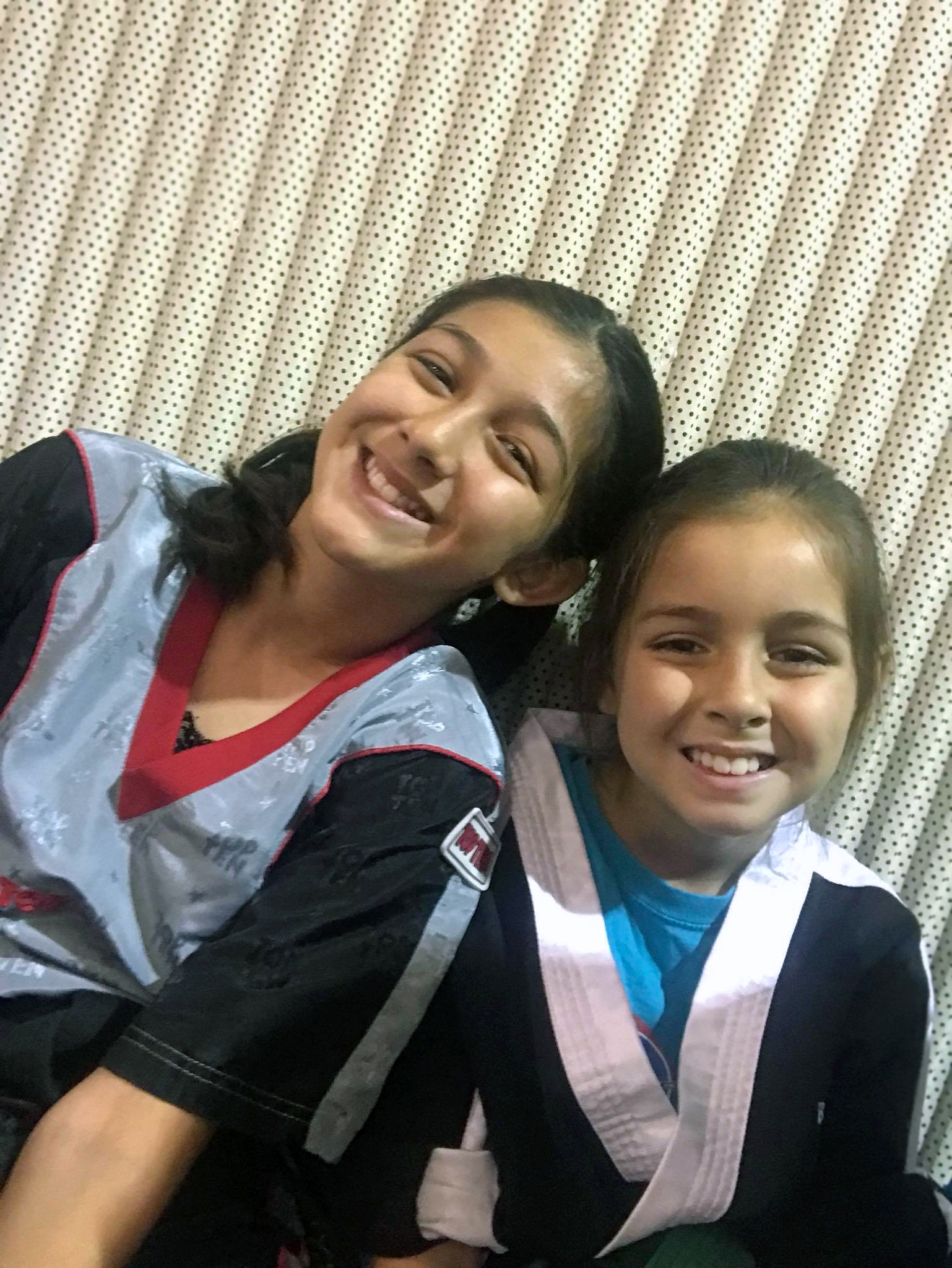 Behiye Yenikomsu, LM, CPM
My name is Behiye, many people call me "B". I graduated in 2015 from Bastyr University with my Masters of Science in Midwifery. I knew I wanted to be a midwife following the wonderful experiences I had with my own midwives during the births of two daughters, Asiya and Meram. Although I lived in Washington State when I started school, I moved to Florida for my clinical training to be closer to family and benefit from the support they provided as I finished school and went on to practice midwifery.
I currently live with my girls, who are my biggest fans and support system. I wouldn't be where I am today or be able to do what I love so much, without their encouragement and understanding. Serving women and their families through the most important and precious time that is pregnancy and childbirth has always been a deep passion of mine. I am looking forward to continuing on this journey and being blessed with the privilege and honor that is witnessing a child being born.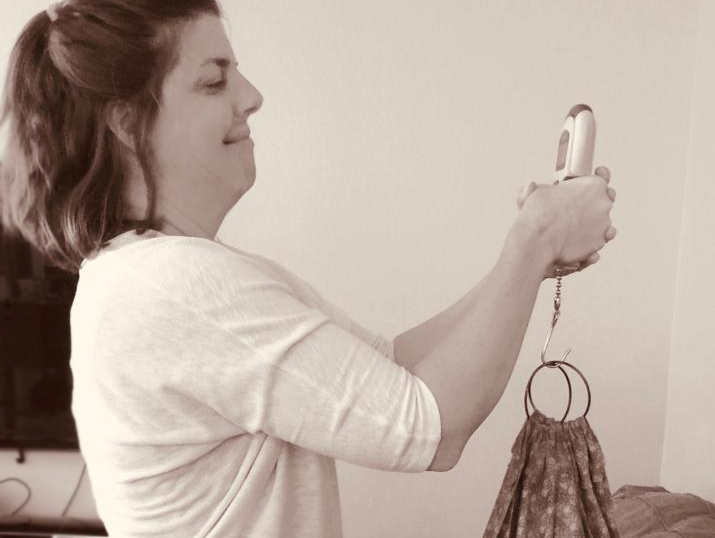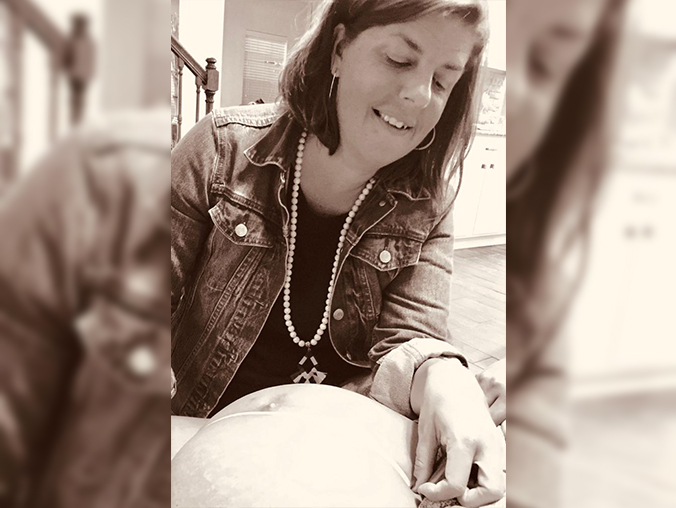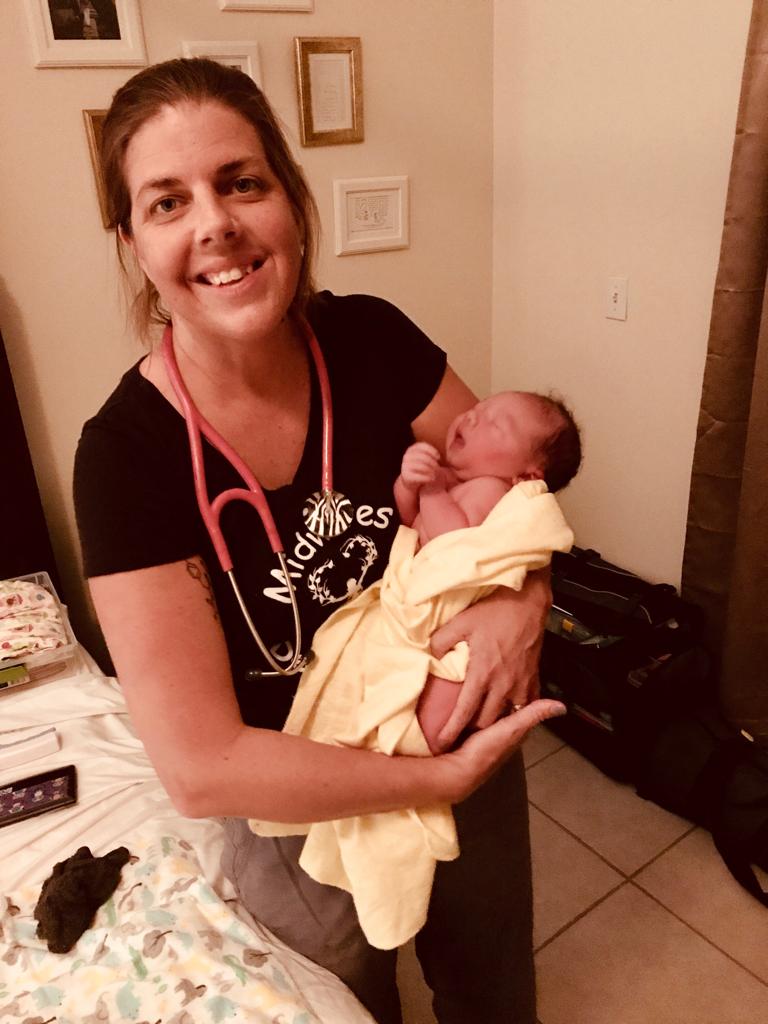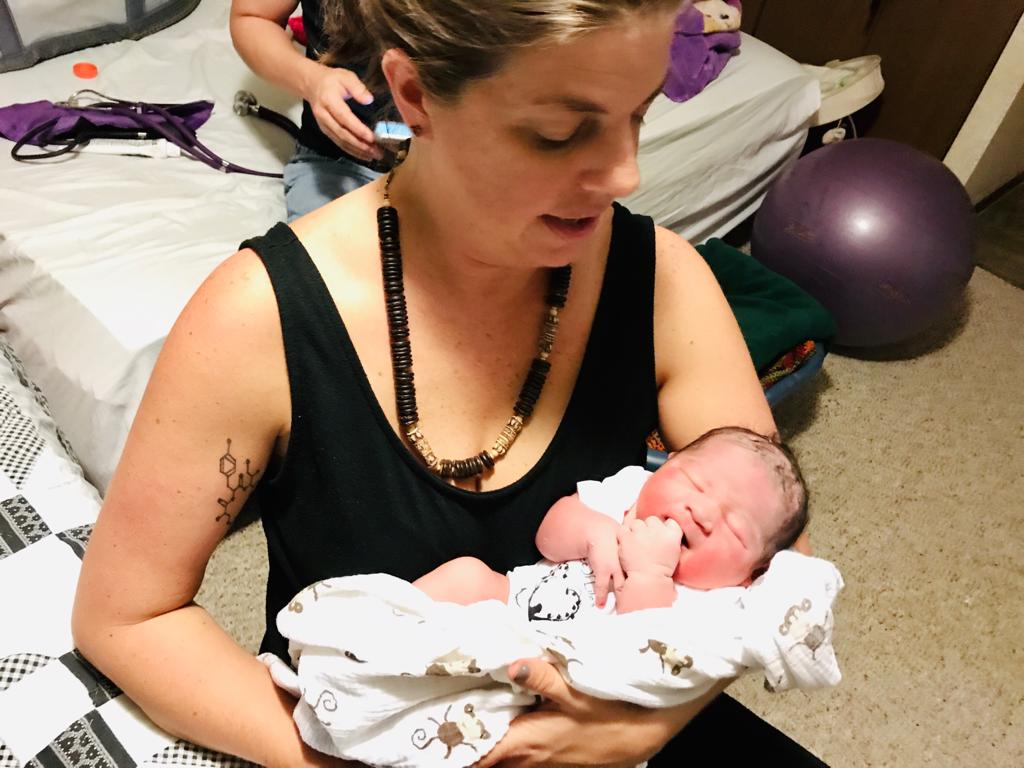 Jessica Willison, LM, CPM
As the oldest of eight, I have been waiting for babies as long as I can remember. On my first birthday, my mom and dad brought my baby brother home to me. The first prayer that God answered and forever proving to me of His goodness and love for me, was the prayer for a sister. It is almost surprising that it did not occur to me to become a midwife until I was waiting for the birth of my own baby girl. I was midwifed so well through my first pregnancy by four midwives who shared care for me as I rotated through prenatals and as they rotated through call. The newest midwife and a student midwife attended my birth (even though I had secretly hoped for the midwife who had caught a thousand babies). What I discovered is that it didn't matter which midwife attended my labor, or which one taught me how to use my power to push my daughter, they had all empowered me to reach down with my midwife hands and catch her. But I think that maybe this is the way it had to be as my journey as a mother has been woven together tightly with my journey to become a midwife. I have been serving women in the birth room for over ten years now. I first served women as a DONA trained doula in Chattanooga, TN. I traveled to the Farm to be trained by Pamela Hunt and Ina May Gaskins to become a midwife's assistant. And 5 years ago I moved to Florida with my family to go to the Florida School of Traditional Midwifery. I had the privilege of being a student midwife at Tree of Life. This last year I supported Jennie Joseph at The Birth Place as a backup midwife and also supported some of the homebirth midwives in the area. I am very excited about the group of midwives serving the families of Tree of Life
Julie Deyo
Educator/Birth Assistant
Julie believes that every expecting mother deserves the same support she received at the births of her two children. Her passion drove her to become a certified birth doula, a certified HypnoBirthing® Educator with HypnoBirthing, The Mongan Method, trained and certified in the use of Rebozo, a certified lactation counselor with the Academy of Lactation Policy and Practice, as well as a yoga instructor trained in prenatal yoga. Julie strongly feels she is meant to be a part of women's wellness, prenatal health, labor support, and to educate expecting families to lovingly welcome the birth of their their babies.
Allika Alce, IBCLC
Lactation Specialist
As our Lactation specialist, Allika ensures that every family receives the quality of care they need and deserve. When she started her career, she worked as a peer counselor for a women's clinic in New York and later worked as a lactation specialist for the Florida Department of health in Seminole County.
With over 16 years of personal and professional breast-feeding experience she has handled many unique situations. She lives in Central Florida with her loving husband, and 5 beautiful children. In her spare time she enjoys bike riding, long-walks, jogging, reading and writing.
Ivanka Marrero
Reception
As an existing patient of TOL, my love for childbirth grew more. After the birth of my first son, who was born via emergency cesarean. I started to research for alternatives after I learned about VBAC (Vaginal birth after cesarean). That's how I came to know about TOL. From my consult to my six weeks postpartum, I've learned so many things that no OB/gyn doctor has ever discussed with me before. I had a beautiful and successful VBAC with my second son. That's when it occurred to me that midwifery is indeed important. It's a very intimate method. I was inspired, and I went to Valencia College to pursue my dreams of a registered nurse. With the hope of someday specializing in labor and delivery. At the front desk, I'm dedicated to making your experience with us as smooth as possible. I'm proud to be a part of TOL staff, because I am always surrounded by beautiful, strong, and empowering women.